Published Thursday May 23, 2019
Neck Rescue From Contours Rx - Restoring Natural Neck Contour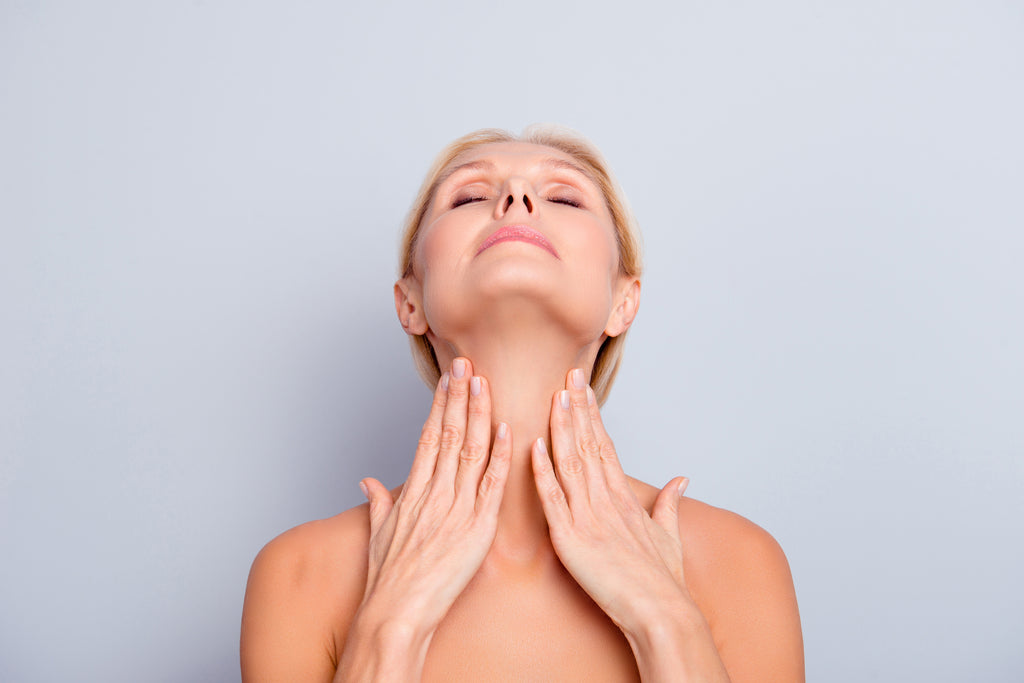 If you're like most women, you took your tight, smooth, and contoured neckline for granted until somewhere around your 30th or 40th birthday, at which point you realized that your skin won't stay that way forever. Though the majority of cosmetic anti-aging products and treatments focus on facial wrinkles, the neck needs just as much TLC.
Fortunately, you don't need to undergo an elaborate plastic surgery or expensive laser treatment to reverse the signs of aging along your neck. The only product you need is NECK RESCUE™ from Contours Rx.
What Is Happening To My Neck?
Collagen is a protein found naturally in the body. It is responsible for holding the body's muscles, bones, skin, and tendons together. As the most abundant protein in the human body, collagen plays an especially important role in the skin by supporting regeneration, volume, and elasticity. However, collagen production declines with age and causes the signs of aging you see creeping along your skin.
Without enough collagen, the body simply cannot perform different functions as efficiently as it did in its youth. For the skin in particular, loss of collagen leads to wrinkles, sagging skin, and loss of volume. It also prevents the skin from efficiently replacing dead skill cells and healing itself when injured.
As a result, you probably see signs of aging on your skin that include the following:
Loose, sagging skin hanging on your neck
Heavy skin disturbing the natural contour of your neck line
Loss of elasticity, making you look prematurely aged
Reverse Signs of Aging Instantly with NECK RESCUE™
If you want a neck wrinkle solution that doesn't require injections, lasers, or plastic surgery, give Contours Rx® NECK RESCUE™ a shot. These innovative medical grade non-surgical neck lift strips actually improve the appearance of your neckline using wearable Skin-Like Technology. This allows you to apply the strips and remove them at your convenience.
Each NECK RESCUE™ strip works instantly to improve the skin, restoring the natural and youthful appearance of your neck. You can adjust the length of each strip and play around with the application to achieve your desired results. The strips are so soft and comfortable you won't even feel them on your skin, but you will most definitely see the results.