Published Wednesday Aug 24, 2022
How To Apply Botanical Eyelash Enhancing Serum?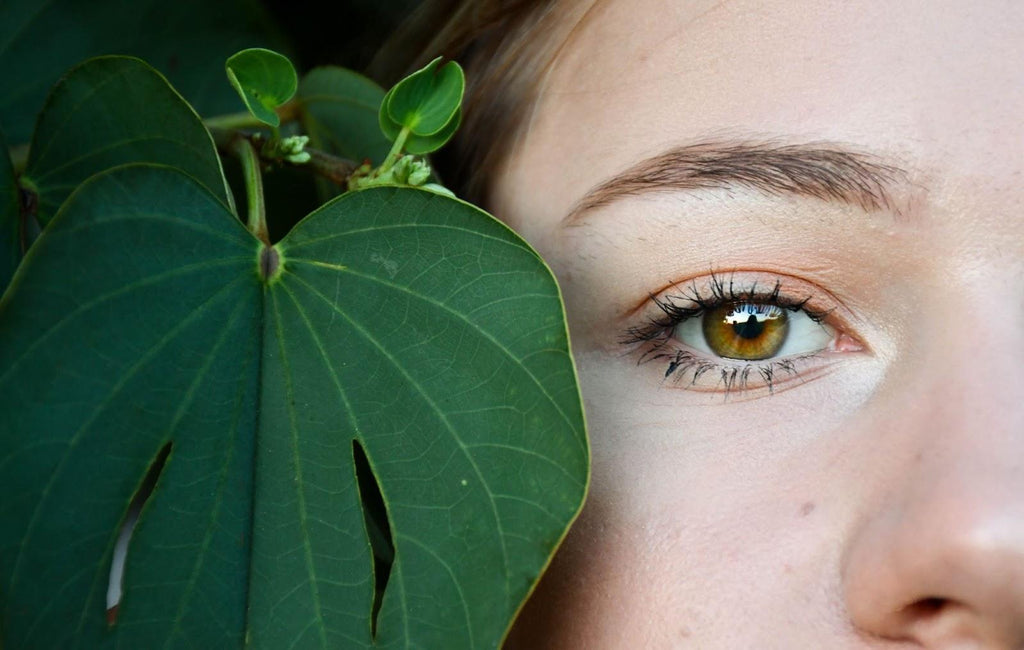 There is no question that eyelashes are essential for a woman's appearance. They add definition and fullness to the eyes, making them look more attractive. Using an eyelash serum can be a great solution for women who want longer, thicker lashes. But choosing a safe and effective serum can be tricky, especially with so many different products on the market.
This blog will discuss the effectiveness of serum and how to use it for the best results. Read on to know everything you need before using an eyelash serum.
Women who have struggled with short, sparse lashes know the importance of a good lash serum. These growth-enhancing formulas stimulate lash growth, resulting in longer, thicker lashes. In addition to lengthening and thickening lashes, these serums can also protect against breakage and fallout.
Whether you are looking for a dramatic increase in lash length or simply trying to maintain healthy lashes, a lash serum is an essential part of any beauty routine.
Do eyelash serums actually work?
Anyone who has tried to achieve long, thick eyelashes can witness that the lash enhancement process can be frustrating. Various products on the market claim to give you longer, thicker lashes, but few of them actually work.
So how do you know if your lash serum will work? To begin with, eyelash serums are effective when used correctly. Follow the manufacturer's instructions carefully, and don't expect results overnight—it typically takes at least a month to see any noticeable difference. But if you're patient and consistent, you may find that your eyelash serum is a key to getting the long, luscious lashes you've always wanted.
Routine application of the eyelash serum can speed up the Telogen or resting phase and lengthen the eyelash growth cycle.
In addition to proper application, choosing a quality product with effective ingredients is crucial.
Some of the most common and effective ingredients include biotin, peptides, and vitamins. Biotin strengthens lashes and helps them to grow longer and thicker. Peptides promote the growth of new lashes while also preventing breakage. Vitamins help to nourish and condition lashes, keeping them healthy and strong. When combined, these ingredients help to promote fuller, longer lashes.
Is it safe to use eyelash serum?
Lash serums are safe to use if you take the proper precautions. First, check with a physician to see if you have any allergies or pre-existing eye conditions that may aggravate after using a lash serum. It is also wise to do an allergy or patch test on a small area of skin away from your eyes to ensure you're not allergic to any ingredients. If you notice any redness, itchiness, irritation, or inflammation, stop using the serum immediately and consult a doctor. When used as directed, lash serums are safe and can give you longer, thicker lashes.
A few precautionary steps are:
If you are already being treated for glaucoma, you must check with your doctor before using a lash serum to avoid complications.
It is advisable to avoid using serum if you are suffering from pre-existing eye issues like conjunctivitis, macular edema, or uveitis.
You must not let the tip of the serum bottle touch any surface, including your eyeball, to avoid contamination.
If you wear contact lenses, you should remove them before applying the serum and wait 15 minutes before putting them back in.
Contours Rx Botanical Lash – The Eyelash Enhancing Serum
Developed and recommended by Ophthalmologists, Botanical Lash by Contours Rx is one of the safest and most effective eyelash-enhancing serums on the market today.
Botanical Lash Enhancing Serum is a perfect blend of lash-enhancing conditioners that moisturize the hair follicles to strengthen them and help improve the overall appearance of eyelashes. The ingredients include a combination of performance peptides, biotin, hyaluronic acid, organic botanical extracts, and plant stem cells. Clinical studies have shown that after 6 weeks of use, the Botanical Lash Enhancing Serum can improve the appearance of lashes by up to 66%. Additionally, users can expect to see a 25% improvement after just 2 weeks of use. This paraben-free and certified organic product is proven to increase the thickness of lashes and fortify them with its active ingredients.
How to Apply Botanical Eyelash Enhancing Serum?
Applying the Enhancing serum is quick and easy.
Using a single stroke, apply the serum just above your upper lash line, where you would typically apply liquid eyeliner.
It's important to apply the serum to the skin closest to the lash line so it can reach the roots of the lashes.
Contours Rx recommends using the serum 1-2 times a day and allowing 1-2 minutes for it to dry. This will give the serum time to work magic and give you the best possible results.
This proprietary product is best used at night to give you the healthy, attractive lashes you have been dreaming about.
Visit https://contoursrx.com/botanical-lash-eyelash-enhancing-serum/ for your Botanical Lash Enhancing Serum and see the difference in the appearance of your lashes within a few weeks.
Check Out Other Cosmetic Product Pages:
Check Out Other Blogs: