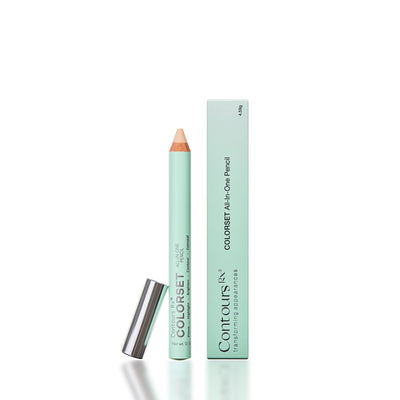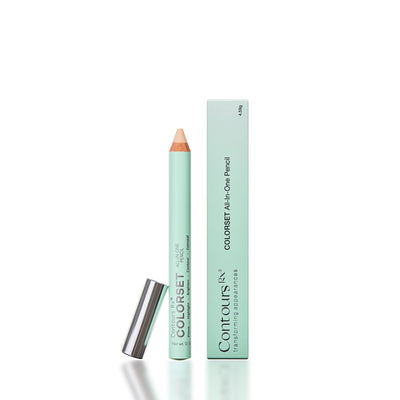 COLORSET ALL-IN-ONE PENCIL
0.6 oz
Used by makeup artists globally, Contours Rx Colorset All-In-One-Pencil cream-based formula neutral toned pencil is a dream to use, replacing five beauty products in one. The Colorset All-in-One Pencil is unstoppable... glides smoothly to contour the face quickly, and maximizes eye shadow pigment up to 10 times. But we didn't stop there... conceal under eye darkness, brighten the inner eye for an instant glow, highlight the brow bone, and correct skin discoloration - the uses are unlimited. Prime - Highlight - Brighten - Contour - Conceal
I'm obsessed with this pencil!
I use this pencil for everything! I use it as concealer, corrector and as brighter lipstick. It's so easy to blend and the finish is very natural. I love it!
Featured Testimonial
Details
Organic formula 
Hydrating formula
Gluten-Free & Vegan
How to use
COLORSET ALL-IN-ONE PENCIL
$25.00 $30.00
Top FAQs
Is the COLORSET Pencil safe to use?
Can the COLORSET Pencil be used with eyeshadow?