Published Tuesday Feb 15, 2022
COLORSET All-In-One Pencil - Best Eye Shadow Primer Product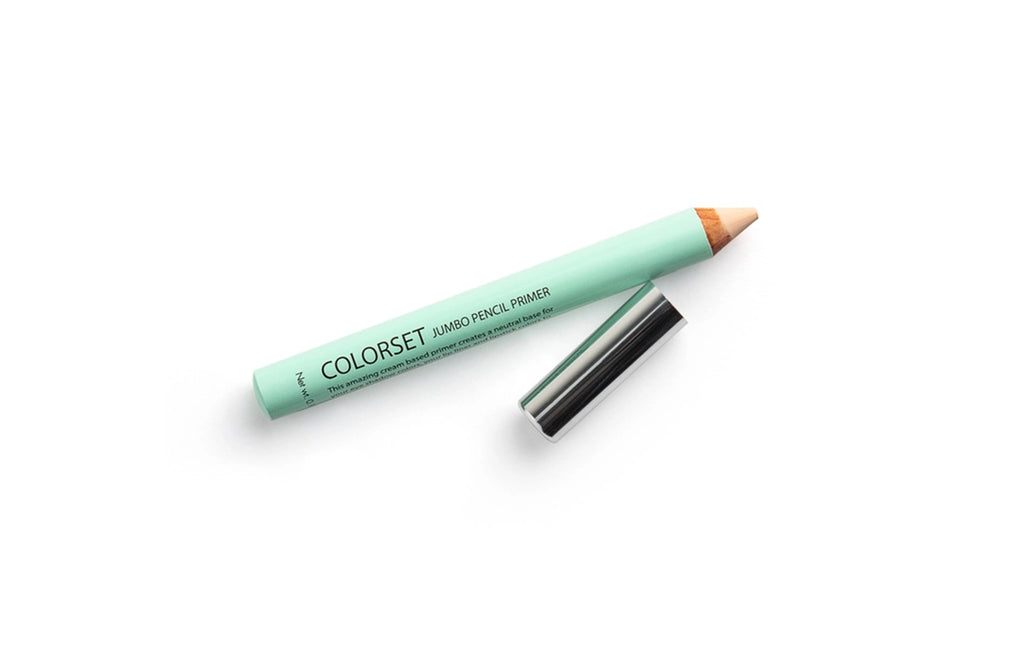 The new COLORSET All-In-One pencil is one of the best new cream-based neutral-toned eyeshadow primers on the market in 2022. By allowing you to create a smooth canvas before applying your eye shadow, the COLORSET pencil helps you diminish the appearance of lines, wrinkles, blemishes, and uneven skin tones, so that your eyes always look their very best.
There are countless reasons for why so many people are talking about the new COLORSET All-In-One Pencil right now. To put it simply, it really is a game-changer when it comes to helping your eyes look and feel their very best.
Let's go over some of the benefits you'll enjoy when using the COLORSET All-In-One Pencil to prepare your eyes for your eye shadow.
Creates a smooth canvas
The COLORSET pencil helps you to create a smooth canvas allowing for the optimal application of your favorite eye shadow. This way, you can be sure that your eye shadow will glide on easily while also looking flawless.
Diminishes the appearance of uneven skin tones
The COLORSET All-In-One Pencil noticeably diminishes uneven skin tones so that your eyeshadow will look its very best every time it's applied, helping to highlight the natural beauty of your eyes without drawing attention to natural variations in skin tones around the eyes.
Enhances the color of eye shadow pigments
By priming your eyes with the COLORSET pencil, you can be sure that your eye shadow will always look the way it's supposed to. In fact, the COLORSET pencil even enhances the color of your eye shadow pigment so that your eyes will always look stunning.
Contains Coco-Glycerides
Coco-Glycerides are a skin conditioning emulsifier extracted from coconuts that help your skin look firmer, healthier, and more nourished, which is especially helpful around the eyes, where cracking is so often visible and noticeable.
Features a hydrating formula
By hydrating the skin around your eyes, you'll look more youthful, and so when you apply your eyeshadow; you'll be able to have confidence that your skin looks healthy and happy.
Gluten-free
Unlike many of the other eye shadow primers on the market, the COLORSET All-In-One Pencil is actually gluten-free. As such, the pencil helps calm and smooth out your skin, which again helps your eyes look their best while also helping to nourish your skin.
Vegan Friendly
Some other products on the market contain animal by-products, but the COLORSET pencil is completely vegan-free, so it's an eyeshadow primer you can feel good about applying, as no animals were harmed in any way during the manufacturing process.
Doesn't dry-out
The COLORSET pencil won't dry out, which means that when wearing it all day, your eyes will continue to look great, and you won't have to worry about it starting to dry or crack later in the evening when you've been wearing it for many hours.
No Parabens
Because the COLORSET pencil does not contain any parabens, your eyes will be much less likely to get red or irritated. This can make a major difference in terms of how you look but also how you feel about your eye shadow primer. Your skin will always look radiant, which is, after all, the whole point of applying makeup and eye shadow.
No Mineral Oils
Many eye shadow primers contain mineral oils, which is a major problem because mineral oils can clog your pores leading to visible blemishes, such as pimples. The COLORSET pencil is completely free of mineral oils, so you'll never have to worry about it causing any unwanted or unattractive blemishes around your eyes.
Why Buy a COLORSET All-In-One Pencil?
The new COLORSET All-In-One Pencil is among the very best cream-based neutral eye shadow toners in 2022. Not only does the pencil ensure that your eye shadow will go on smooth and evenly, but the pencil helps even out the skin tones around your eyes, enhances the color pigments in your eye shadow, provides nourishment to the vital areas around your eyes, and is vegan friendly, and gluten-free. Best of all, the COLORSET All-In-One Pencil doesn't contain any parabens or mineral oils, so you won't need to worry about any unsightly blemishes as a result of using the COLORSET pencil.
The Verdict
Without a doubt, the new COLORSET All-In-One contouring pencil is a must-have in your skin care bag for 2022. It's one of the best eye shadow primer products on the market today and will help you ensure that your eyes always look their most beautiful while highlighting the face and keeping your skin nourished, hydrated, and looking healthy. So, if you are looking for a contour pencil that does it all, then consider the COLORSET All-In-One cream-based neutral-tone eye shadow primer; you won't be disappointed.
Our Product Page:
Check out Other Blog Pages: