Published Friday Oct 25, 2019
Lids By Design - Make Your Morning Routine Easy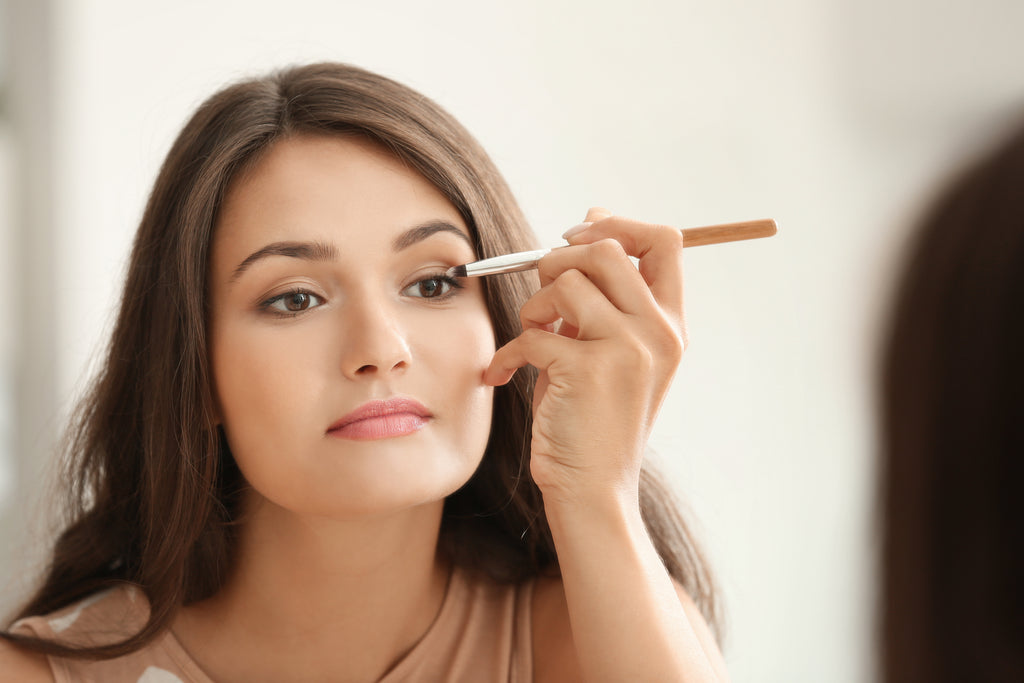 LIDS BY DESIGN strips offer unparalleled transparency and hold, which is best achieved through proper placement. In order to have the best control over your placement, and ultimately, your results, it's best to ensure you have everything you need to be successful and learn how to practice placement. Here is our full-proof system for placement that, with a little practice, LIDS BY DESIGN can become an effortless part of your morning routine! 
Before placement can begin, it's important to know what sizes work best for you. If you don't already know your favorite LIDS BY DESIGN sizes, you can try our  Discovery Kit, which contains every size to try at home along with 5 Eyelid Prep Pads to optimize your placement. You can also use our Retail Locator to find a retailer nearest you who can help you identify your perfect size. 
1. Prepare Your Eyelids 
Preparing your eyelids means you'll want to ensure your eyelids are clean & dry. This means they are free of any oils, makeup, or moisturizers. You can gently exfoliate if you feel it's necessary to achieve this. 
Tip: Use our  Eyelid Prep Pads to gently clear the skin of any oils, dirt, dead skin, and moisturizers. Our B5 formula also hydrates and encourages new cell turnover! 
2. Identify Your Unique Fold 
Identify the area where you find your eyelid is folding over. Do not mistake this for your eyelid crease, this fold is where your eyelid begins to sag, where your makeup may typically gather. 
Tip: This can be identified by a line on the eyelid when you slightly close the eye. You can use our  Crystal Compact Mirror with 2x magnification to help you find this area! 
3. Remove LIDS BY DESIGN from the Release Paper 
Carefully peel the strip off the plastic sheet using the plastic tweezers provided in your box. Be sure to use caution, if the corners get damaged, they will not properly bond to the skin. Touching the strips with your fingers will get fingerprints, including dirt and oils, on the strip and the adhesive will not be effective.
Tip: Use our  Precision Tweezers, a stainless steel needle nose tweezer, for delicate removal and precise placement on the eyelid. 
4. Place Your LIDS BY DESIGN on the Eyelid
Using your tweezers, place the strip on the eyelid fold you have previously identified. Gently twist the tweezer away from you to release the strip delicately. The strip should lay smoothly over the skin, if you have excess skin, it is best to lift your brow to smooth this area before LIDS BY DESIGN is placed. 
Tip: You should capture your unique fold line within the strip, placing LIDS BY DESIGN above or below this line will not help change this fold.
5. Press and Hold to Ensure Bond
Press and hold the strip for several seconds using your fingers to ensure a complete bond to the skin. If you can still see LIDS BY DESIGN, then the strip has not fully bonded to the skin, continue to hold. This bond will last up to 24 hours, including through sweat and water! 
Tip: Once the strip is fully bonded, it will be completely translucent. 
With these steps, you will be well on your way to mastering your LIDS BY DESIGN placement. Once you do, this can become a part of your morning routine that takes merely seconds!