Published Saturday Nov 28, 2020
Contours Rx Advanced Hand Sanitizer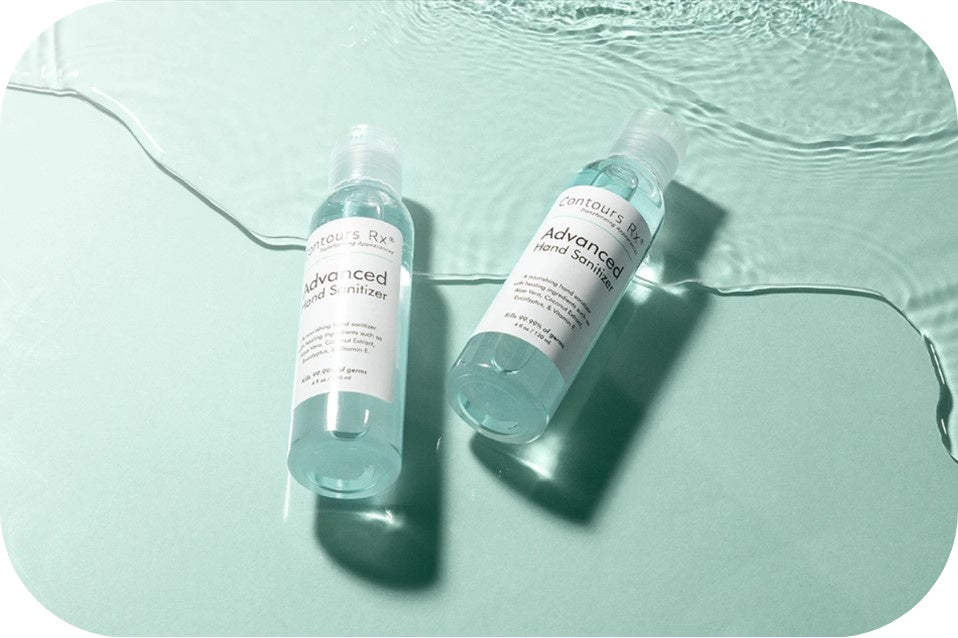 Sometime in February of this year, my friend remarked on Facebook that her local store was out of toilet paper, rice, and beans. She lives in San Francisco. Far away in Indiana, I thought to myself, that will be me in a month or so. I could see on the news that Coronavirus had arrived in California, and people were stocking up on essentials. That was my cue to get to the store and stock up for my family. When the mad rush finally reached my small town, I was glad I had seen her post.

Now, eight months later, toilet paper, rice, and beans are back in stock. Hand sanitizer, however, is still a precious commodity. Little by little, companies are producing this vital staple. I am grateful to these companies who have branched out to help provide something we all desperately need.

My teenage daughter, who was already an ardent hand-washer, has become obsessed with hand sanitizer. She wears a little bottle around her neck and goes through a bottle every few days. I have become concerned that her hands are getting extremely dry due to the constant exposure to alcohol. Especially as winter approaches and the air gets drier, I feel that this will become an issue. And for my aging hands, traditional hand sanitizers can be particularly harsh. The acid can dehydrate skin cells and sometimes lead to contact dermatitis.
With long-term use, it could even damage skin cells. Another concern was the recent FDA recall of over 300 brands of hand sanitizers. Several sanitizers labeled as containing ethanol (also known as ethyl alcohol) tested positive for methanol contamination. Methanol, or wood alcohol, is a substance that can be toxic when absorbed through the skin or ingested and can be life-threatening when ingested! So I wanted to find a sanitizer safe for my family's use.
Recently, I discovered the new Advanced Hand Sanitizer by Contours Rx. This yummy-smelling gel has added moisturizers, including aloe vera, coconut extract, eucalyptus, and vitamin E. With the added ingredients, my daughter and I can sanitize to our heart's content. My hands no longer flake from dryness, don't feel sticky or smell like rubbing alcohol. Most importantly, I know it is completely safe to use!
After several months of this pandemic, the constant alcohol smell and dryness have grown old. Advanced Hand Sanitizer by Contours Rx is a welcome change and a refreshing alternative. We love the scent and nourishing qualities. I plan to order these cute bottles as stocking stuffers for the whole family. They are just the right size for a purse or backpack, and pocket-sized for the men in your life. As we adjust to this new normal, I expect this wonderful product to become a handy companion for home, work, and school. I know I can rely on Contours Rx to help safely supply our needs.