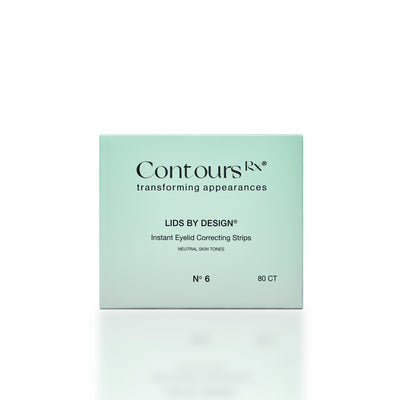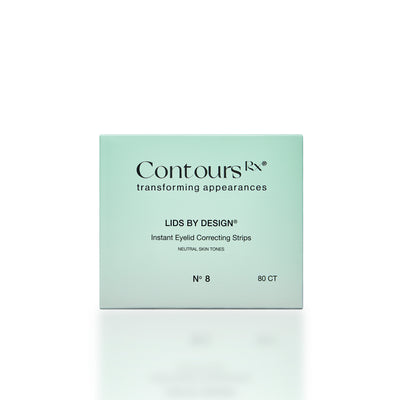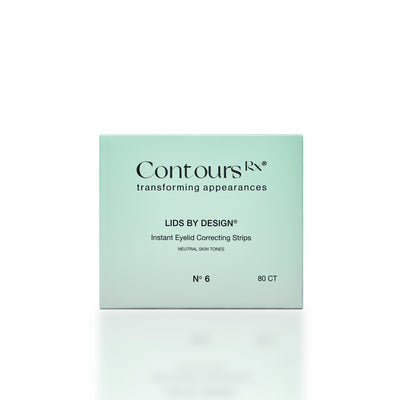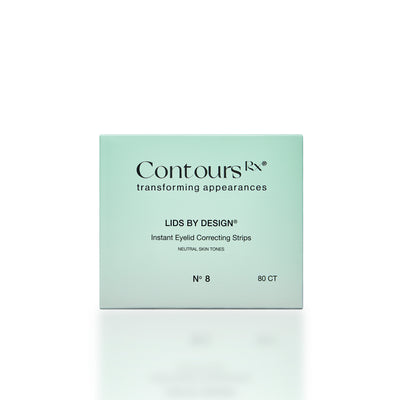 LIDS BY DESIGN Cosmetic Strips
Instantly reshape heavy hooded or drooping eyelids with our non-surgical eye lift tape for a more youthful appearance in seconds. Contours Rx Lids by Design instantly shapes and defines your eyes, taking years off your appearance with our dermatologist-tested cosmetic strips from the highest quality medical grade materials.

I like my eyes again
These strips are so easy to use. They stay in place and you cannot feel them. They made me feel happy to be seen!
Featured Testimonial
Details
Hypoallergenic
Dermatologist Tested
Latex-free
24-hour wear
Instant results.
No surgery
Medical grade
Each package contains 80 eyelift strips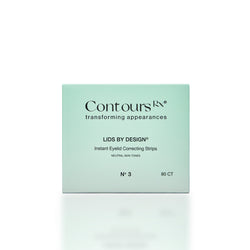 LIDS BY DESIGN Cosmetic Strips
Top FAQs
How do I determine the best size for me?
How many strips come in one box?
Are LIDS BY DESIGN strips reusable?
Is LIDS BY DESIGN safe to use?
How do I properly apply LIDS BY DESIGN?
Can make-up be worn with LIDS BY DESIGN?
How can I ensure LIDS BY DESIGN stays all day?
Why haven't I noticed a difference when using LIDS BY DESIGN?